We are offering Marine Equipments, supplies like safety jackets, fish finders, lifebuoy rings that are used as personal flotation aids to assist individuals to keep them afloat in the water. We provide an wide range of these safety marine equipments which are very helpful. These marine safety supplies are available in different size and shapes.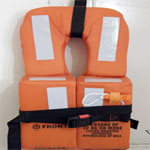 Life saving jacket made as per SOLAS specification. As per standing instructions Life Saving Jacket is compulsory for the persons or Fishermen goes for Fishing in Sea, Dame or Ponds.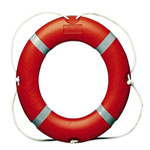 Designed for commercial applications, these high quality life buoy rings feature a bright orange cross linked polyethylene outer shell that will not rot or mold and is unaffected by extreme weather or prolonged outdoor exposure.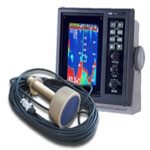 We are offer Fish finder with make a range of models to suit the far ranging needs of fisherman. You can spend less money for depending on the degree of features you require.